The EIC Accelerator Pilot supports individual Innovation and Development projects
07/05/2020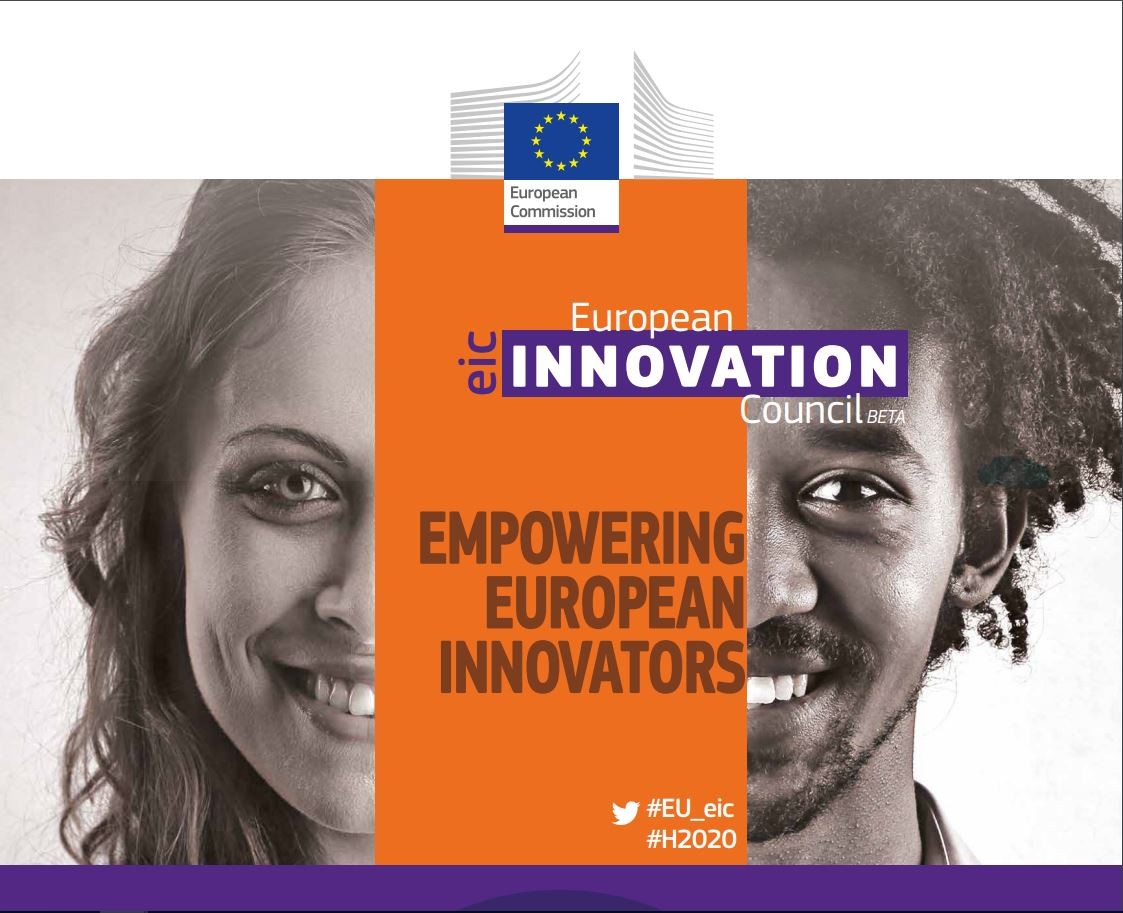 The objective of this European Call called EIC Accelerator GREEN is to encourage small and medium-sized companies to become leaders of new markets through highly innovative and disruptive ideas in the market. To do this, the European Innovation Council has created this European call for public subsidies.
The objective is to subsidize development projects and commercialize an innovative idea (product, service or process) in the field of sustainable development through "Clean technologies", "circular economy", "environment", "effciency energy", " climate change »and« decarbonisation »and, for this, a project is subsidized with up to 2.5 million euros in grant (70% of the budget), expandable to 15 million (loan).
What is the EIC Accelerator?
This is one of the rare H2020 topic which is accessible to single SMEs without partners. However this is a ultra competitive call to support game-changing, market-creating innovation and deep-tech SMEs.
Who can apply?
This call is targeting for profit SME only. You should have a solid business plan to develop and scale up a high-risk innovation. Your innovation should have a disruptive effect to create the new markets of the future.
What topics are covered?
Projects must support the Green Deal implementation by significantly contributing (and proposals must quantitatively estimate that contribution) to at least one of the following sustainability goals:
Increasing the EU's climate mitigation and/or adaptation ambition.
2. Supplying clean, affordable and secure energy.
3. Transitioning of industry to a clean and/or circular economy (including waste prevention and/or recycling.
4. Building and renovating in an energy and resource efficient way.
5. Accelerating the shift to sustainable and smart mobility.
6. Transition to a fair, healthy and environmentally-friendly food system.
7. Preserving and restoring ecosystems and biodiversity.
8. Realising a zero pollution ambition and a toxic-free environment.
How does SME INSTRUMENT CALL work?
The EIC Accelerator supports the development of business concepts into market–ready innovations (new or disruptive technologies, products, processes, services and business models) and their roll-out.
This Green Deal topic specifically concentrates on those innovations that fuel the societal transition towards sustainability while supporting EU's competitiveness and leadership in clean technologies. The topic targets high-risk, high–potential small- and medium–sized enterprises (including startups) -from any sector provided that they contribute to Green Deal goals (as explained in 'expected impact').
Projects dedicated to increase the efficiency of fossil fuels technologies or fossil fuels use are ineligible. Support may be provided in the form of a grant or blended finance (combining grant and equity).
Who can apply?
SMEs, including Young companies and start-ups, from any sector. You must be established in an EU Member State or a Horizon 2020 associated country.Last dates to send a proposal 19 May 2020.
Back