Fundación Canaria Parque Científico Tecnológico de la Universidad de las Palmas de Gran Canaria

Park: Fundación Canaria Parque Científico Tecnológico de la Universidad de las Palmas de Gran Canaria
Member type: Full member
Address: C/ Practicante Ignacio Rodríguez, s/n. Edificio Polivalente III del Campus Universitario de Tafira 35017 Las Palmas de Gran Canaria
Province: Las Palmas de Gran Canaria
Autonomous community: Islas Canarias
Phone: 928 45 99 43
Fax: 928 457 088
Web: www.fpct.ulpgc.es
Email: info@fpct.ulpgc.es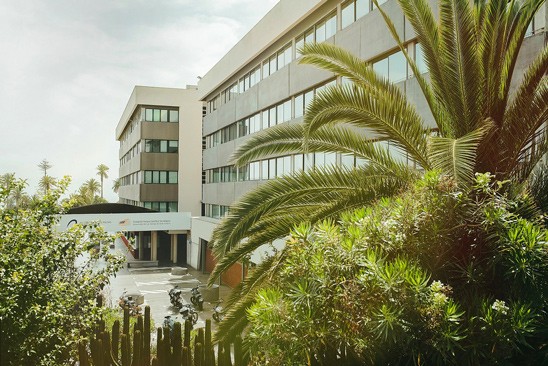 Contact:
Antonio Marcelino Santana. Manager
Constitution date:
Technical data:
Around 60 companies are currently located within the premises.
The Science and Technology Park of the ULPGC has 3 locations, the main headquarters is located in the University Campus of Tafira, where there is intensive work in ICT, engineering, microelectronics, tourism and robotics. The other venues are located in different points of the island of Gran Canaria: one in the Port of Taliarte, dedicated to marine sciences, especially aquaculture, where the Spanish Bank of Algae is located; and another in the University Campus of Montaña Cardones, dedicated to the livestock industry and veterinary sciences, where the Clinical Veterinary Hospital is located.
Likewise, it is collaborated through an agreement with other public entities, in the so-called Experimental Area of Circular Economy of the Technology Park of the North of Gran Canaria, as well as with BIOASIS Gran Canaria platform, Blue Biotechnology and Aquaculture Platform.
Infraestructures and Spaces
Tarifa University Campus
Multipurpose Buildings, CAFMA; Laboratories for Thermodynamics, Physics and Chemistry of Fluids; Integrated Manufacturing; University Institute of Cybernetic Science and Technology.
Marine Science and Technology Park of ULPGC
Marine Parke Building, Spanish Algae Bank, SABE service, Culture Units.
University Campus of Montaña Cardones
Trasmontaña, S/N, University Campus of Arucas. University Institute for Animal Health and Food Security.
Support Services to park entities
Rental space for companies and entrepreneurs.
Offer for meeting rooms and events halls in PTGC.
R&D and innovation project management.
Management of collaborative partnership agreements between ulpgc research groups and companies or public bodies.
Intellectual property office management for researchers.
R&D and innovation project funding search.
Congress, conference and workshop organisation.
Scientific and technology support services for research.
View park companies