Parque Tecnológico Walqa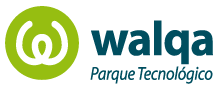 Park: Parque Tecnológico Walqa
Member type: Full member
Address: Ctra de Zaragoza N-330 a, Km 566. 22197 Cuarte
Province: Huesca
Autonomous community: Aragón
Phone: 974 299 200
Fax: 974 299 214
Web: www.ptwalqa.com
Email: info@ptwalqa.com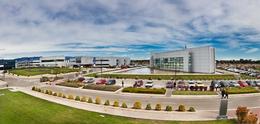 Contact:
Antonio Gallego - Managing Director
Constitution date:
Technical data:
The Parque Tecnológico Walqa, S.A. was created with the aim of becoming a pole of innovation and R&D, especially in the field of information technologies, biotechnology and renewable energies.
The Park aims to promote the culture of R&D&i, competitiveness and the development of technology-based projects in an environment that favours these objectives. It acts as a key instrument and backbone to contribute to the development of the province of Huesca, generating employment in highly technological sectors; fundamentally the ICT sector, as well as the energy and biotechnology sectors.
It has 14 buildings and around 60 entities installed. In addition, Walqa is the headquarters of some unique projects that give it special relevance. It is therefore a space for the concentration of innovative companies, which, in general terms, have an excellent predisposition for cooperation, understood in its broadest sense: commercial, participation in R&D projects, technology transfer, and in short, opening new horizons that boost the competitiveness of companies.
Infraestructures and Spaces
Meeting rooms.
Coworking space.
Coffee shop and restaurant.
Public parking.
Land for innovate industry use.
Fiber optic conduction.
Foundation for the development of new hydrogen technologies in Aragon" is a hydrogen investigation center.
Planetarium of Aragon.
University of Zaragoza Research Laboratory.
Technological Institute of Aragon. ITAInnova.
Electrolinera.
Museum of Mathematics.
Support Services to park entities
Information and advisory services.
Networking, communication and commercial promotion services.
Scholarship program.
People´s education and training activities.
Security and infrastructure maintenance.
Public transport.
View park companies