Parque Científico Tecnológico de Córdoba. Rabanales 21
Park: Parque Científico Tecnológico de Córdoba. Rabanales 21
Member type: Full member
Address: C/ Astrónoma Cecilia Payne. Edificio Centauro. 14014
Province: Córdoba
Autonomous community: Andalucía
Phone: 957 340 115
Fax: 957 340 016
Web: www.rabanales21.com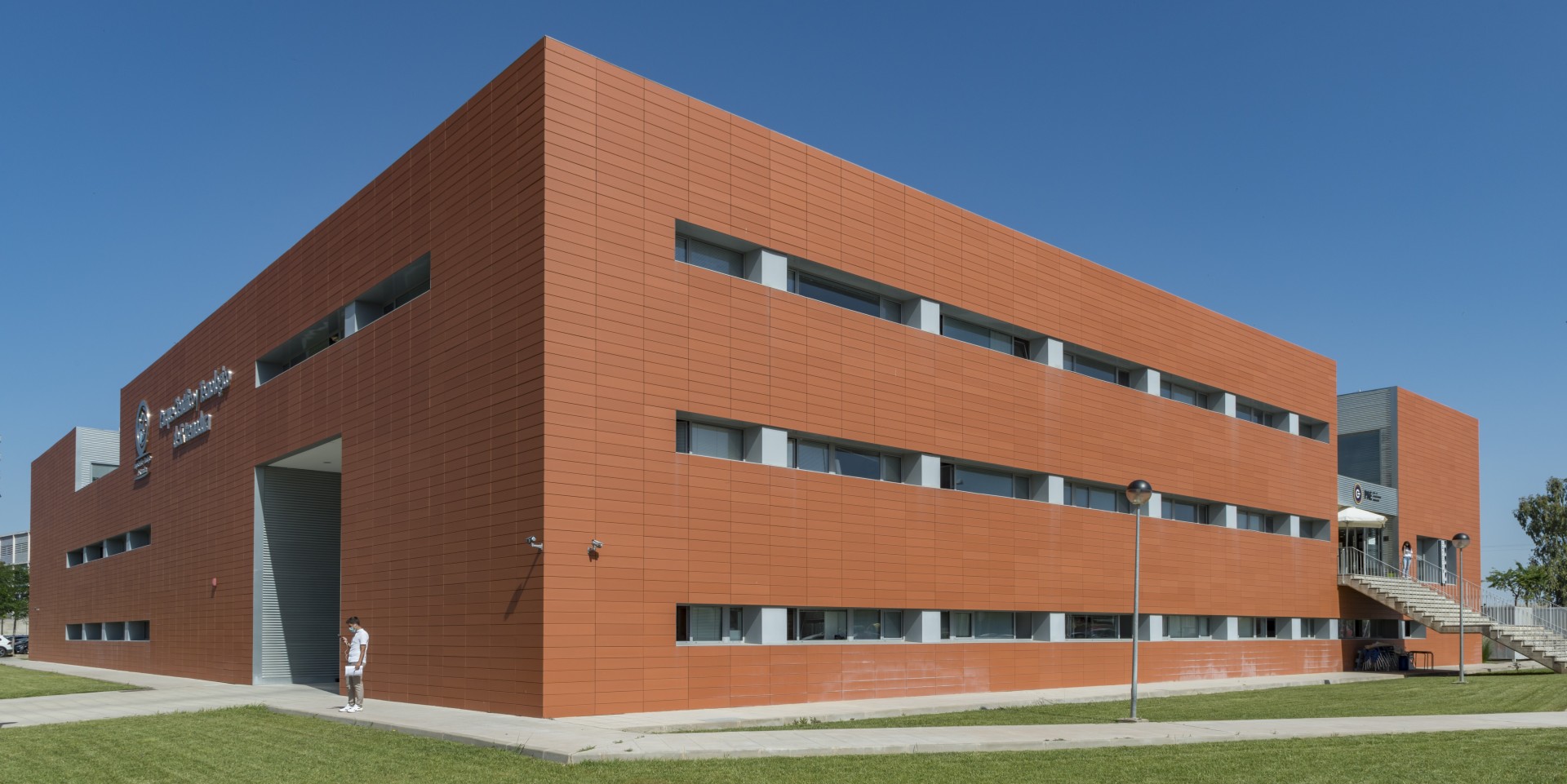 Contact:
Eva Pozo - Manager
Constitution date:
Technical data:
Total area: 672.427 m2.
Area allowed for building: 436.820 m2.
Rabanales 21 is an initiative promoted by the University of Córdoba, which for its implementation, in 2001, sought the support of other institutions and companies. Rabanales 21 has around 60 companies and around 400 employees. The main sectors are TIC and Engineering, followed by Energy and Environment, Biotechnology and Agri-food.
Infraestructures and Spaces
Rabanales 21 has three buildings owned.
One of them is Centauro building, of 1,500 m2, which has 16 companies. Orion building (1,600 m2) is 100% occupied by the biotechnology company Canvax Biotech. Finally, Aldebaran building, which has 43 companies installed. In addition, of private initiative we have the building of Silos Cordoba and the CIAC Foundation.
The plot occupancy rate, property of Rabanales 21, is 40% thanks to the projects that are being carried out now, such as Silos Cordoba or Fundación CIAC, together with some more on going in the same way as Grupo Puma.
Support Services to park entities
I+D+i transfer and knowledge management.
I+D+i Finance support.
Promotion and internationalization.
Entrepreneurship cooperation and innovation promotion.
Communication and image.
Public transport (bus and commuter train).
View park companies