Parc de Recerca Biomèdica de Barcelona (PRBB)

Park: Parc de Recerca Biomèdica de Barcelona (PRBB)
Member type: Collaborator
Address: C/ Doctor Aiguader, 88. 08003
Province: Barcelona
Autonomous community: Cataluña
Phone: 933 160 000
Fax: 933 160 019
Web: www.prbb.org
Email: comunicacio@prbb.org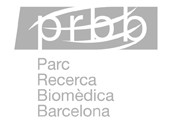 Contact:
Reimund Fickert. Project Director
Constitution date:
Technical data:
The PRBB is with its 55,000 sqm one of the largest hubs of biomedical research in southern Europe. The research centres at the PRBB have a critical mass of 1,400 people hailing from 45 different countries, an accumulated R&D budget of approximately 90 M€ per year and cutting-edge scientific equipment.
Centres
Hospital del Mar Medical Research Institute (IMIM).
UPF Department of Experimental and Health Sciences (DCEXS-UPF).
Centre for Genomic Regulation (CRG)
Barcelona Institute of Global Health (ISGlobal, Campus Mar).
Institute of Evolutionary Biology (CSIC-UPF).
EMBL Barcelona.
Barcelona Institute of Applied Radiopharmacy (IRAB).
View park companies