Barcelona Activa - Parque Tecnológico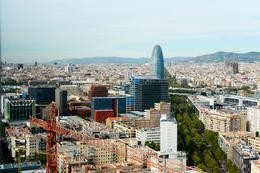 Contact:
Jaume Baró - Director
Constitution date:
Technical data:
Technology Park is a municipal facility located in the city district of Nou Barris, managed by Barcelona Activa and aimed at technological companies. The Technology Park works in 3 main objectives:
Boosting responsible business growth.
Fostering innovation culture.
Developing talent linked to technology.
Currently, the Technology Park hosts around 30 companies.
Infraestructures and Spaces
Technology Business Centre
The most important part in the Technology Park is its Technology Business Centre. It hosts mostly advanced engineering companies working in very diverse fields such as medtech, renewable energies or aerospace sector. The main goal of the Technology Business Centre is to be an environment that promotes and boosts responsible business growth.
Business training centre
There are several workshops and trainings specifically for companies, entrepreneurs or professionals.
Support Services to park entities
Support services
Advice that provides specialized information on topics of business interest. Networking events and relation between the companies of the Technology Park.
Prototyping and Innovation Service
From the conceptualization and planning of the prototyping phase, to the materialization with digital manufacturing technologies, the specialist prototyping staff of Barcelona Activa, will adjust the roadmap of the support service for business prototyping to the company needs.
Resources and activities to foster business innovation process
Specialized sessions where methodologies are provided to guide companies in innovative and creative processes.
Reception and visitor attention
Common service of reception of visitors, post, courier and reprography. From 8:00AM to 8:00PM, from Monday to Friday. Specific parking spaces in the building, that can be rented by minutes, on prior booking.
View park companies