Málaga TechPark celebrates the first Make My Future Kick-Off meeting
28/04/2022
Málaga TechPark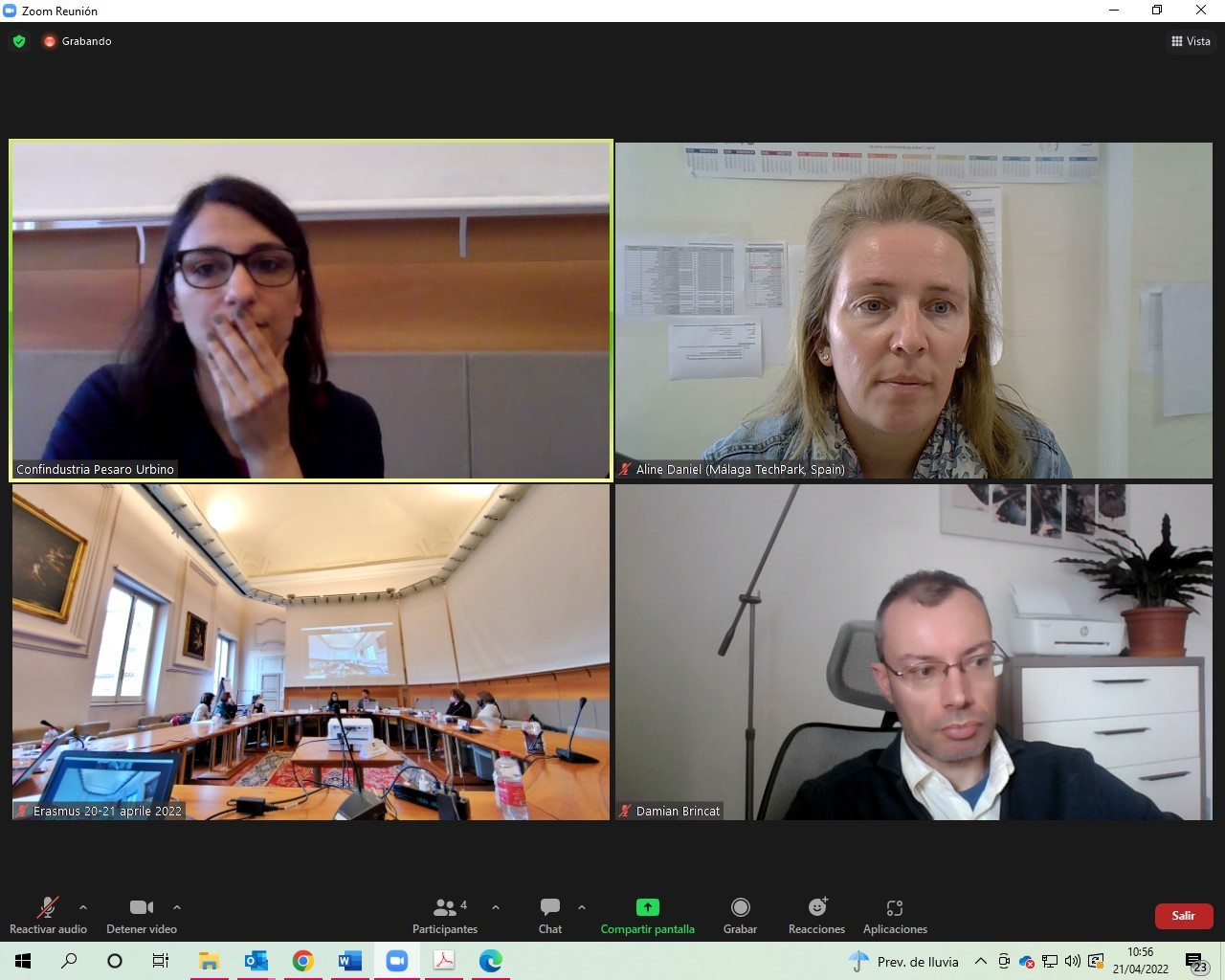 The Make My Future kick off meeting has been held in Pesaro (Italy) on the 20th and 21st of April 2022. The project focus on supporting VET student in achieving the competences needed by industry 4.0 through maker education.
During the different sessions, the participants coming from five different countries (Spain, Germany, Malta, Italy and Poland) had the opportunity to discuss the project proposal in detail, analysing the project results, the possible stakeholders, dissemination and administrative tasks and financial issues.
The partners focused on the activities foreseen during the next six months. They discussed the tasks related to the first project result, MakeMyFuture Competence Framework, its structure and implementation.
The emerging Maker Movement can support students in acquiring advanced digital competences needed by Industry 4.0. The maker activities are based on the same technologies used in the advanced manufacturing industries and the European Fab Labs should be used as testbeds for developing VET curricula focused on those digital competences. Digital practices promoted by Making movement in the last years are demonstrating to upskill young people with those digital competences, helping them access formal employment (and self-employment) opportunities. Thus, the project aims at supporting VET teachers in implementing maker-based activities for providing VET students with advanced digital competences, in line with the changes of Industry 4.0. The project aims at increasing the employability of VET students and synergies with advanced manufacturing companies.
In the next few months, the partners of the project will be working on the promotion of the project in different VET secondary schools. if you want to stay updated on the results of the project, please contact us and check this website or the other project communication channels.
https://www.linkedin.com/company/makemyfuture-project/

Back