The European MakeMyFuture project identifies eight Vocational Training profiles that Industry 4.0 demands
28/11/2022
Málaga TechPark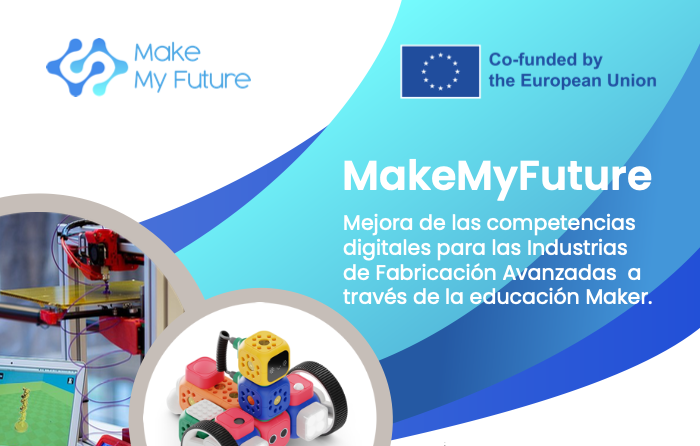 Additive manufacturing technician and CAD/CAM designer are some of the profiles identified by the study carried out by the MakeMyFuture consortium
The latest result of the European project MakeMyFuture provides eight profiles needed by Industry 4.0: Additive Manufacturing technician, CNC operations technician, CAD/CAM Designer, IT Communications technician, Data Analyst, IoT Technician, Robot machines technician and Automation technician.
The methodology followed for the elaboration of the profiles included the definition of the competences needed in Industry 4.0 with an analysis of national curricula and the criteria of seventy-seven advanced manufacturing companies and twenty-nine experts in this industry.
MakeMyFuture is a cooperation project in the Vocational Education and Training sector (KA220-VET) funded under the Erasmus+ programme. Its main objective is to improve the employability of young people and increase synergies with Advanced Manufacturing companies.
To this end, it supports VET teachers in conducting activities based on the Maker movement (3D Printing, CNC Machining, 3D, etc.) to provide advanced digital skills to VET students, in line with the changes of Industry 4.0.
After this current stage, two other results are expected. The second one consists of the design of different educational modules, with the aim of providing advanced digital manufacturing competences to Vocational Education and Training students.
Finally, the third one will consist of the creation of an open web-based training course (MOOC) addressed to VET teachers and instructors for implementing maker-based educational modules with VET students.
For more information, you can visit the website of the project in the next link: https://www.makemyfuture.eu/.
Back