Centro de Desarrollo Tecnológico de la Universidad de Cantabria (CDTUC)

Park: Centro de Desarrollo Tecnológico de la Universidad de Cantabria (CDTUC)
Member type: Full member
Address: E.T.S. De Ingenieros de Caminos, C. Y P. Planta 3ª - Módulo 10-A. Avenida de los Castros, 44. 39005 Santander
Province: Cantabria
Autonomous community: Cantabria
Phone: 942 200 905
Fax: 942 202034
Web: www.cdtuc.com
Email: fltqadmon@unican.es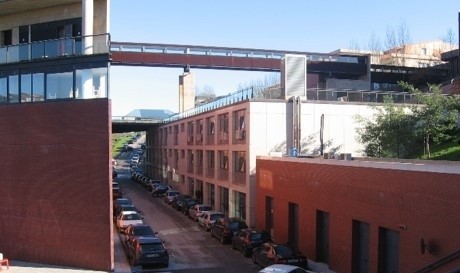 Contact:
Luigi dell´Olio - Managing Director
Constitution date:
Technical data:
The Technological Development Centre of the University of Cantabria (CDTUC) is located on the campus of the University of Cantabria and was built in 1999. It has a space of 6,500 m2 for the development of R&D initiatives, many of them arising from the university's research environment.
It currently has a total of 25 companies, mostly from the ICT and engineering fields, 4 R&D support entities and 2 research groups from different areas of knowledge of the University of Cantabria.
Infraestructures and Spaces
The CDTUC offers rental workspaces, with a wide variety of sizes, for companies and researching groups, all of which are equipped with the following elements:
Voice and data access ports.
Central heating.
Standard furniture (laboratory type). In the event that it does not respond to the needs of users it can be withdrawn.
Cleaning.
Security.
Card control access.
Meeting room.
Incubator with spaces of 40 m2.
Videoconference room.
Santander International Entrepreneurship Center (CISE).
Regional Automotive Initiatives Group (GIRA).
Materials Characterization Service (SERCAMAT).
Leonardo Torres Quevedo Foundation (entity for the CDTUC´s management).
Support Services to park entities
The CDTUC offers the following complementary services that aim to help entrepreneurs and companies:
Supporting the business project development at every stages, offering special guidance to start-ups (technological incubator available).
Information on calls and sources of funding.
Dissemination activities and possibility of participation in programs and activities leads by both national and international entrepreneurship and technology transfer networks, (CDTUC is already a member).
Collaboration agreements with UC researching groups.
View park companies