6DLab, from UC3M Science Park applies virtual reality for the Mapfre Foundation
01/02/2018
Carlos III University of Madrid Science Park - Leganés Tecnológico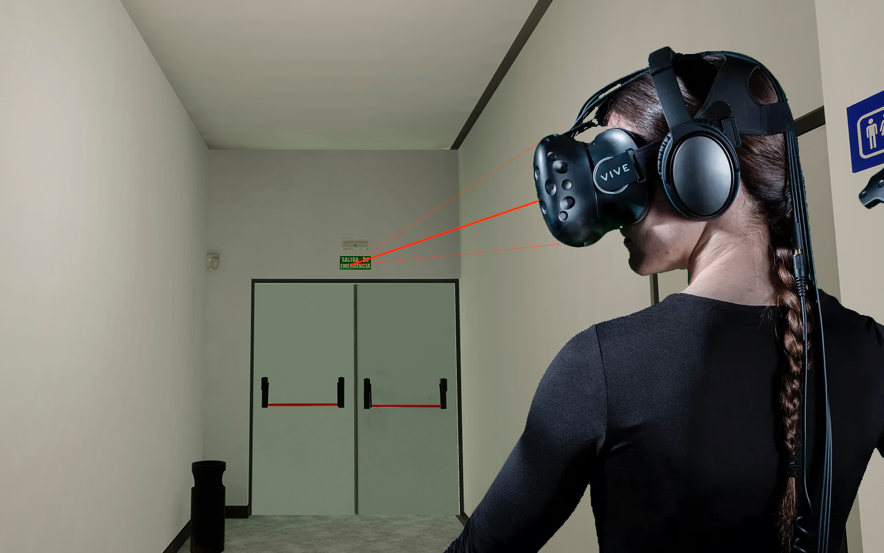 Six Dimensions (6D Lab) has developed an innovative technological experience: the simulation of a fire emergency using the latest advances and trends in Virtual Reality. The Mapfre Foundation and the Official College of Industrial Technical Engineers also took part in the creation of this application. In addition, it has had the collaboration of the Alcorcón Fire Department. The main objective of the application developed has been to study the behaviour and reaction of different groups of the population to a fire in a virtual building through a simple and intuitive application. Such behaviors are easily extrapolated to those that would occur in a real emergency.
This technological tool innovates in training processes related to the evacuation of buildings in emergency situations. It is also capable of identifying, analysing and evaluating the variables or factors that condition the success or failure of the way in which each person evacuates an enclosure in the event of an emergency. The project has been carried out in different phases, ranging from the implementation of the 2D planimetry to the programming of a database that records and stores quantitative and qualitative variables.
The first phase consisted of an extensive collection of information on the UC3M Science Park building, where 6D Lab carries out its activity. This has been followed by the modeling phase of the building and furniture based on the applicable legal regulations (Technical Building Code and Basic Document of Security in the Event of Fire), and the texturing process of the 3D models using different software.
When it comes to reproducing the conditions experienced in a real fire, 6D Lab has had the collaboration of the Alcorcón Fire Department, which has contributed its experience and knowledge about the behaviour of fire and smoke. This has improved the realism of virtual fire.
The application developed by 6D Lab has been tested in more than 300 people, with promising results. In addition, an exhaustive record of variables has been obtained for the statistical treatment of evacuation and reaction times, as well as the movements or use of signage.
The 6D Lab business project is based on the application of innovative technological solutions in all areas of Virtual Reality, Augmented Reality and Mixed Reality from the latest trends in R&D. 6D Lab works on the development, optimization and production of both software and hardware solutions that enhance the use of the visual and auditory. The 6D Lab company is supported by the Universidad Carlos III de Madrid (UC3M) and receives support from the Vivero de Empresas of its Science Park.
Back